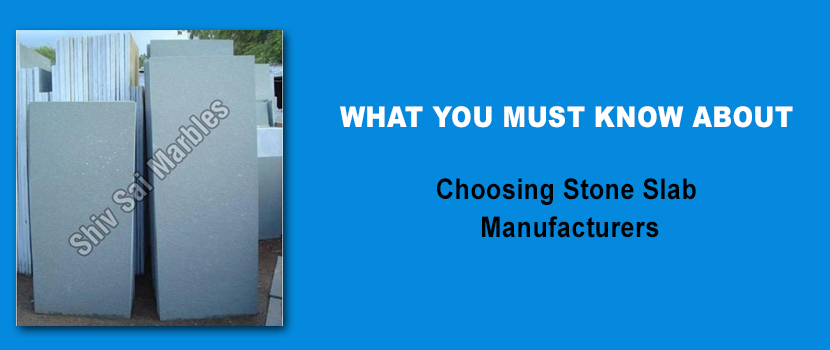 Some of the essential materials people need in construction processes are stones. These can consist of granite, marble, and Kota stones. Kota stones tend to be some of the most favored building materials among people in India.
Builders use Kota stones to build pathways. One can also use them to create floors within a house as well. These stones can help determine a house's durability, mainly its flooring. It can also make paths robust enough to withstand harsh circumstances.
However, one must choose the best stone suppliers for getting Kota stones of the best quality. One can get Kota stones of the best quality by selecting the right supplier. This can help one to execute construction projects successfully and ensure no future problems. However, people might have difficulty choosing suitable suppliers for such a purpose.
To know about their services, one can search for any blue Kota stone slabs manufacturer. This can help an individual understand whether a manufacturer or supplier can provide the best-quality stones. One can also decide whether a manufacturer is reliable or not as a supplier.
Things To Know Before Choosing A Kota Stone Manufacturer
Anyone looking for a blue Kota stone manufacturer for construction processes must know about the stones first. One must understand how they can use the stones to ensure better construction. A person should also see how the floor of a house can be more durable by using such stones.
One should also know about the waterproof nature of these stones. One should also learn about the different colors in which Kota stones are available aside from blue. Lastly, a person should also know how to check the quality of such stones. This can help one understand whether a manufacturer can supply them with the best stones.
Ways To Find Out The Best Kota Stone Manufacturer
There are several facts that one needs to consider while looking for a suitable stone manufacturer. First, a person needs to see the industry experience of a stone manufacturing organization. One needs to see how long a stone manufacturer has been providing their services. They can also check the reviews given by people about the company.
One can also check more information about a stone manufacturing company's certificates. These certificates can be from ISO, ETI, or D & B. By reviewing this information; a person can be sure whether a company is genuine. Every genuine blue Kota stone slabs manufacturer is bound to have such certificates.
A person might also need to check about the different types of Kota stones that a manufacturer can offer. One also needs to check the quality and durability of the stones a manufacturer provides. The manufacturing and testing processes used by a manufacturer are also crucial. One needs to know this information to know whether the manufacturer is reliable.
Conclusion
One might have to face many difficulties while choosing the best stone manufacturer. This is mainly because most manufacturers might offer different prices for blue Kota stones of the same quality. A person might also need guidance on maintaining the stones during and after construction. Therefore, one should always find a manufacturer who can solve their issues while providing the best-quality stones.