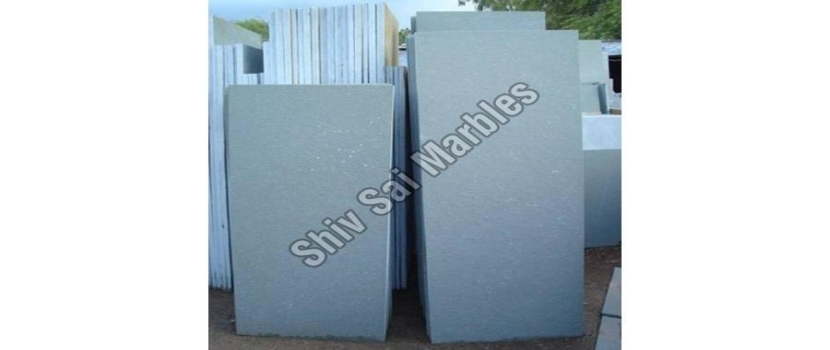 Kota stone is a natural stone with highly condensed form f limestone that originated from Rajasthan. These Kota stones are mainly available in the Kota of Rajasthan. Kota stone is renowned for its attractive and amazing colors. Kota stones are usually available in black, brown, pink, and grey. These Kota stones are non-porous and it is used mainly as interiors and exteriors decorations of houses and commercial areas. It has a natural look, delightful colors, durability, and low cost makes it useful for home decor. However, Blue Kota stone slabs manufacturer is offering shiny and pleasant Kota stones for decoration. It is available in various shapes and sizes and can be adjusted as per the requirement of home decor. Here are some of the benefits of suing Blue Kota Stone Slabs for home decor:
It is solid, consolidated, and an equivalent material that can be widely used in various areas.
It is anti-water absorbent and is the most suited flooring for moisture -filled areas.
It is very powerful and durable.
These Kota stones can be shining to give a fresh look.
Kota stone slabs are weather resistant and can it withstand any climatic conditions – dry, humid, or cold.
These stones are usually used as a strong base for kitchen countertops.
Kota stone is economical, easily available, and the most durable natural stone.
These stones are available in slabs and tiles form and extremely cost-effective as compared to other stones.
Kota Stones are generally available in different types such as Kota Blue, Kota Brown, and cobbles. Here are some of the specifications for laying Kota stone slabs for flooring:
Before buying and installing the Kota stone slabs should be of quality, dense, and free from cracks, weathering, etc. The Kota stones should be cut for the required thickness. The slab should be polished before placing at the site and it should be approved by the Engineer.
The most important point before installing such Kota stone slabs is to be customized as per the required shape and size for home decor. However, maximum care should be taken to ensure from all angles.
Kota Stone slab should be cleaned, wetted, and mopped. The laying of stone should be as per specified thickness.
Nowadays, you can Buy Blue Kota Stone Slabs at the Best Price from various online websites of the manufacturer for home decor. Before buying these slabs their quality is to look for and make proper research for the manufacturer for your need.
Blue Kota Stone Slabs Manufacturer is providing stone slabs at cost-effective rates. Due to its durability and wide usage, it is available at affordable prices.
These Kota Stone slabs last for a longer period and can withstand any kind of weather. These stones are also water-resistant and can be used for a longer period.
However, before purchasing stone slabs proper vendors should also be researched and then an order is to be placed.
These Kota Stone slabs are widely used in the following areas:
These Kota stone slabs are widely used in bathrooms, Kitchens, and floorings.
These Kota Stone slabs are used in offices, malls, and other corporate offices. Installing Kota stone slabs in commercial places gives a glazy and attractive look. These stones are water-resistant and can last for a longer period.
The above-mentioned are some of the benefits and pointers to look at before purchasing Kota stone slabs. These Kota stone slabs are durable, delightful colors, durable and low cost. Therefore, before buying such Kota stone slabs you should look for their quality, economical price, and reliable vendor for perfect home decor.