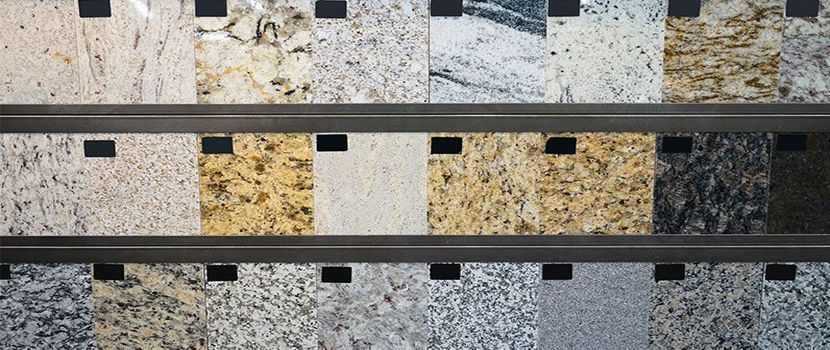 Are you often wondering why there is so much hype about the brown granite slabs? While there are numerous stone materials available to select from,why do brown granite slabs always top the list?With a total bundle of benefits from elegant colours and shapes to outstanding durability and long-term functionality, there are innumerable advantages of brown granite slabs that make them accurate for home adornments.In this article, we would evaluate some of the major characteristics and benefits of brown granite slabs which would help you to get a clear conception of them.
Scratch AndMould Resistant
The very first benefit of a brown granite slab is it is scratch and mould resistant. Granite itself is a natural hard rock that has natural scratch and mould resistant quality. If you install a granite slab in your kitchen,the upper surface of the granite slab never would get scratched, chipped or smashed after long-term use over the years. The granite slabs are so strong and durable that you might need a steel-cutting laser to divide them off. If you have naughty kids in your house, you really don't need to get worried because they can't easily scratch or damage the granite slabs. Therefore when it comes to the matter of durability, the brown granite slabs are the best.
Highly Accessible
Another major benefit of brown granite slabs are they are highly accessible and reasonable. When it comes to purchasing anything, the first thing that comes to our mind is the price and accessibility of the item. The granite slabs are very reasonable which easily fits your estimated budget. The price of the granite slabs is dependent on some factors like thickness, size and pattern of the slabs. The granite slabs are easily usable for up to almost 30 years without any hassles.
Easy To Launder
We all want our home spaces especially our bathroom and kitchen to be clean and spotless and when it comes to the matter of cleaning what can be a better stone material than granite? The brown granite slabs can be easily cleaned with minimum ingredients like liquid soaps and a soft cloth. The granite countertops are reluctant to deal with any kind of dirt and various bacteria. You need little endeavours to get flawless and intact home spaces.
Distinctive Nature
As we mentioned above granite is a natural hard rock so every granite is unique and distinctive in nature. This means whichever granite slab you choose would be entirely unique for your home that no one could imitate. This distinct nature of granite slabs helps you to get a customised kitchen that is only yours.
Highly Resistant To Heat, Stain, Moisture
If you are still wondering if the brown granite slabs are competent or not then let us inform you that granite is only strong and durable, it is also reluctant to heat, stain and moisture. Granite is a permeable stone that's why it needs a locking agent to be stain-resistant and thus needs to be applied yearly. Granite is also heat-resistant, withstands moisture and stays in its original form without any transformation.
Beautify The Kitchen
The brown granite slabs are not only the perfect material for your home space but also can enhance the beauty of your kitchen and add value to it. Granite is considered to be one of the high-quality features that can increase the sale price of your home if you want to settle down somewhere else.
Correctable
Another fascinating feature of the brown granite slabs in Khargone is they are repairable. Undoubtedly, sudden accidents can occur at any time and any place. Though granite slabs are strong and durable, still it can be slightly damaged due to any sudden mishaps. But there is nothing to worry about, it can be repaired and can be given its previous form and shape.
Flat And Polished
The brown granite slabs can be used for various home setups like flooring, kitchen, bathroom etc. The brown granite slabs are completely flat and polished which make them a perfect fit for all your culinary dreams.
Family-Friendly
We already have illustrated before that granite slabs are tough and reliable. For this reason, granite slabs are highly effective for various uses. They can withstand the transgressions of the small kids, resist any kind of unexpected hardships and even tolerate the sharp paws of your pesky pets. Our kitchen is a place where we not only cook our daily food but also create innumerable memories with our near and dear ones. The granite slabs help to protect the sweetest memories from any unwanted changes.
So when we think about long-lasting durable stone countertops that can assist us in all our house gatherings, cook-offs and daily routine life, nothing can beat the brown granite slabs. To hear more about it or to express your thoughts, approach us now.