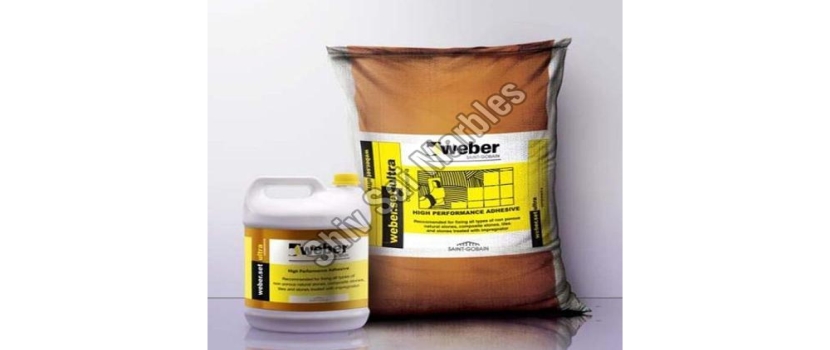 Waterproofing is the foremost need for constructing structures. However, modern buildings are water-proof and are also coated to protect the integrity of the structure. Waterproofing is necessary for protecting kitchens and other rooms. However, waterproofing is mainly used for kitchens. The kitchen is the focal point of the house and creates a beautiful and designer by simply replacing the cabinet doors in every way possible. Leakage in Kitchen will destroy the daily needs and will destroy the modern kitchen.


Waterproofing is a method to make the object water-resistant, and this can be achieved through waterproofing chemicals. These chemicals are used for waterproofing paints, paper packaging, etc. However, Weber Saint Gobain waterproofing chemicals are used as additives to cement, plaster and concrete to prevent water ingress. These materials are water repellent and improve the workability of concrete. Several suppliers in the market are offering high-quality saint Gobain waterproofing chemicals online and offline in the market.


Weber saint Gobain waterproofing chemical is one of the leading companies incorporated as one of the world's leading industrial mortar manufacturers. It is essential to keep waterproof the house and basement. However, water infiltration can lead to insect infestation and other damages. Here are some of the types of waterproofing:


Cemented Waterproofing
Cemented waterproofing is the best method for waterproofing and the materials required for it are freely available, easy to mix. It is popular for use in interior places like toilets and non-exposed sunlight areas.


Liquid Waterproofing
Liquid waterproofing includes a thin membrane of primer coating and sprays, roller that gives more flexibility than cemented waterproofing.


Bituminous Coating waterproofing
Bituminous Coating waterproofing is flexible and protective against water and can be affected by polymer and fibre coating.


Some features of Weber Saint Gobain Waterproofing Chemical makes their superior quality.


Economical
Weber Saint Gobain Waterproofing Chemicals are economical and can be available easily. Due to its cost-effectiveness, it is highly demanded and widely used in construction for preventing seepage in the structure. Due to its prices, these products are highly appreciated amongst the customers and are highly demanded.


Improved workability
These Weber Saint Gobain Waterproofing Chemicals improves the workability of the mixture and prevents water from drainage. These chemicals are protective and improve working patterns.


Improves cohesion and reduces segregation
Due to premium quality, it is highly demanded and also improves cohesion and reduces segregation. Waterproofing is carried out with membranes and coatings. These are useful for protecting content. Coating of Saint Gobain Waterproofing Chemicals with cement will give excellent waterproofing properties to the structures.


Durable
Weber Saint Gobain Waterproofing Chemicals are durable and lasts for a longer duration with excellent quality. These chemicals are available in liquid and powder form and can be used for a longer period. Due to its durability life of the structure remains high and also its value.


Easy to use
These Saint Gobain Waterproofing Chemicals are easy to use and can be used for external walls of bathrooms and toilets and concrete walls. This weber powder form is highly demanded in the market, as it seals the concrete pores and prevents the flow of water in either direction. Due to its unique properties, it is highly recommended for toilets, bathrooms and external walls.


Area of application
Weber Saint Gobain Waterproofing Chemicals are used for precast segments and other structural works.


These chemicals are used for making concrete slabs which are highly appreciated by the customers.


Internal & External Plasters
Saint Gobain chemicals can be used for internal and external plasters for big buildings and other heavy structures.
These products are readily mixed with cement for better results. These materials are readily available in hardware stores. Several brands are available in the market claiming similar properties, but they are different in reaction. Using the Saint Gobain chemicals act as an additive to cement and increases compressive strength and cementing properties. These chemicals are prevented leakage of water and also properties. To keep the kitchen, bathroom safe and secure, you must use Saint Gobain chemicals for total security.


So we can conclude that waterlogging on the terrace or other spaces will damage the house or any constructed structures. It is observed that the slope of the terrace should be correctly constructed to avoid water leakage problems. Best waterproofing chemicals used for the durable terrace. The materials used for waterproofing have flexibility, bonding strength, and water-tightness. Weber Saint Gobain chemicals are the market leader with a consistent and hassle-free flow of chemicals while mixing with cement. So if you are desirous of constructing a house then you must use waterproof chemicals for your house to protect it from water leakage and damage.